Nitmiluk National Park commonly known as Katherine Gorge. We stayed for two nights (18-20/12/2002) at the camps ground. Nitmiluk National Park is 29 km north east of Katherine.

We spent four hours canoeing in the gorge.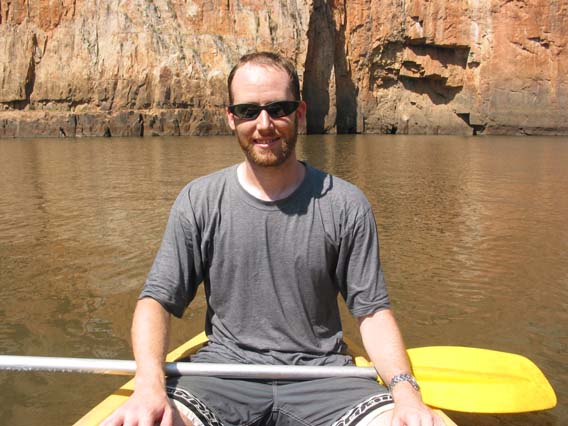 Allister negotiating the rapids.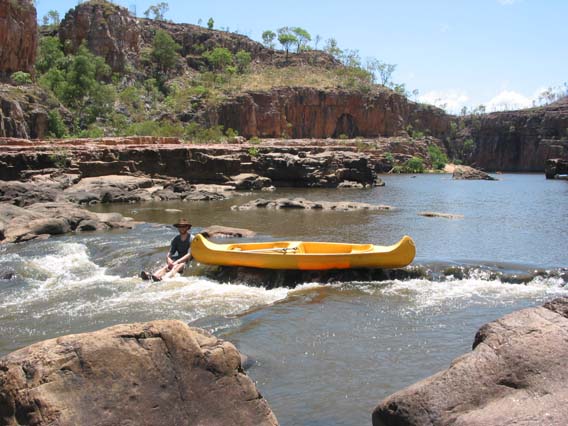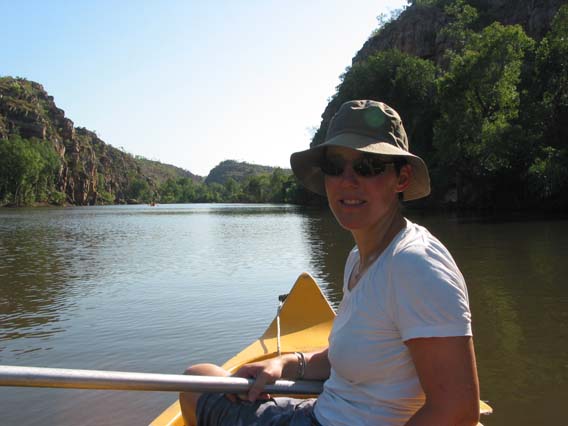 Some scenic shots.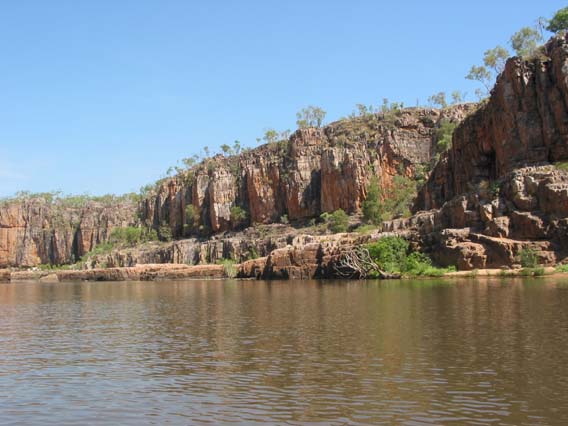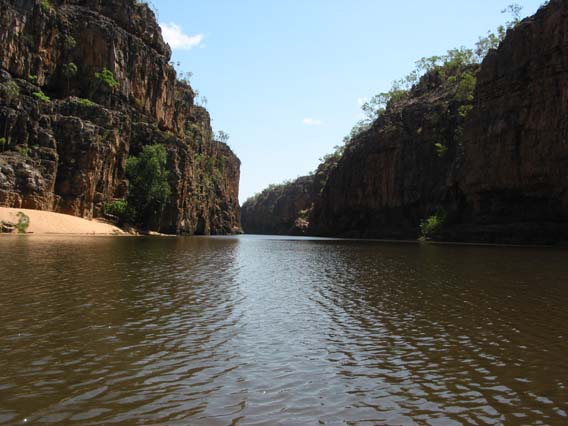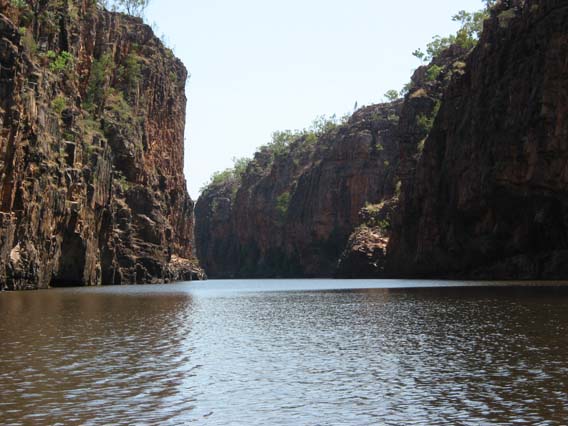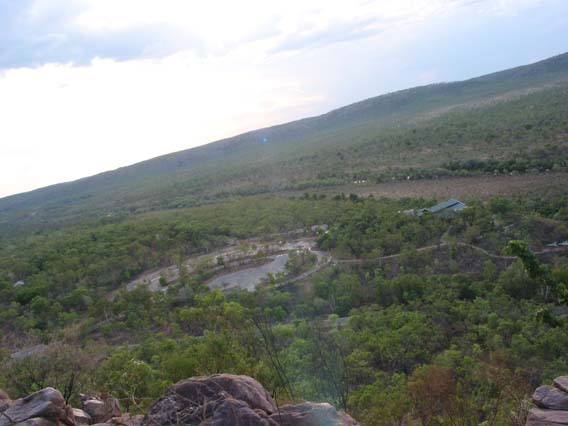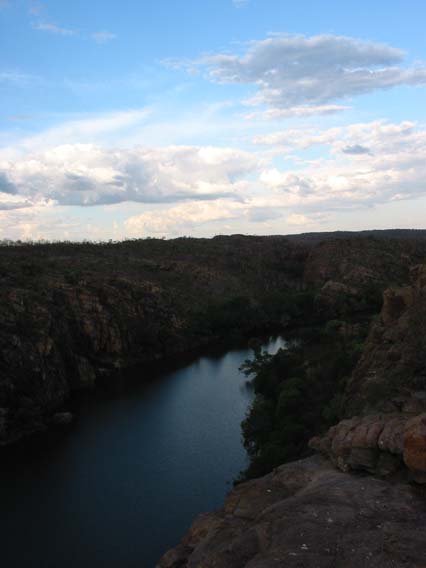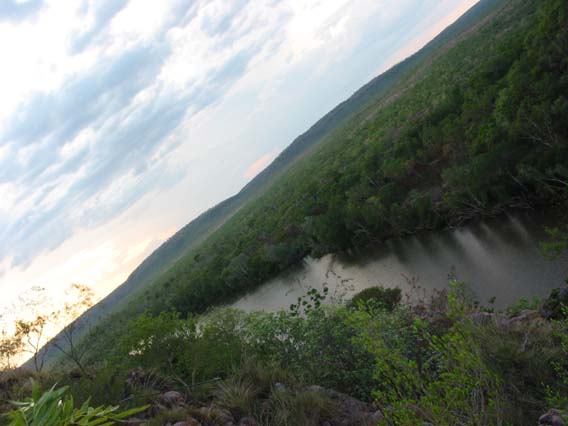 Vivian and Guido at the camp fire.