Stayed at the Ruins in Booti Booti National Park for three nights from the 30/10/2002 - 2/11/2002. Boot Booti is about 100 kms north of Newcastle and has some of the best beaches we have seen.

On our walk to Elizabeth and Shelly beaches. Bad hair day.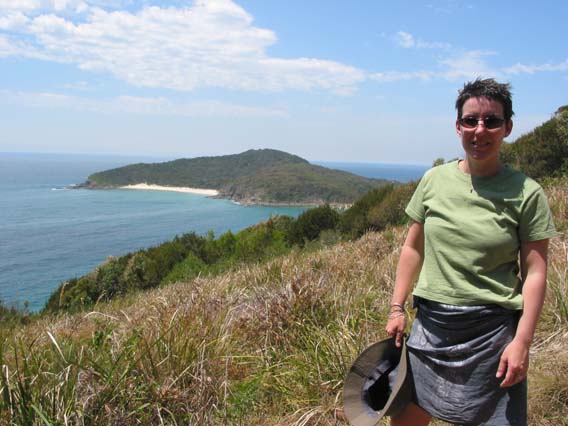 At Elizabeth beach after the walk.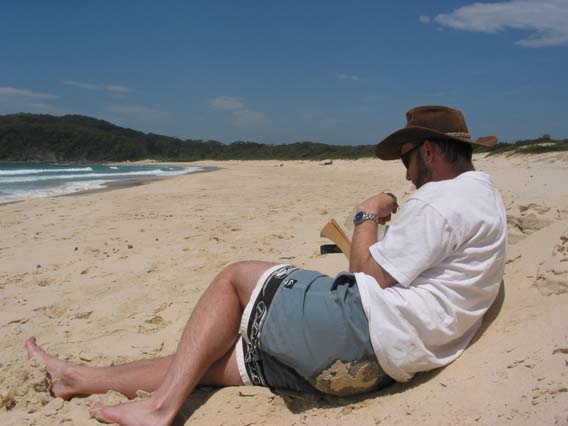 At shelly beach the following day. The tourist books told us that shelly beach was secluded and beautiful with calm water for swimming. What I want to know is when did "secluded and beautiful" become code for nudist beach. Note the general lack of other sunbakers at the beach. I don't think they would appreciate being put on the web in the nude.