Stayed at Dale's place in Canberra for three nights from the 19/10/2002 - 22/10/2002. Great thanks to Dale to putting up with us and being such a hospitable host.

Piper's lookout. Stopped for lunch on the way to Canberra. Fred Piper was a bus driver who drove from the coast to Cooma six days a week for 28 years. In a bad winter the year of his retirement he had to dig the snow off the road to get the bus through. He collapsed and never recovered. About 50 years later they dedicated the lookout to him.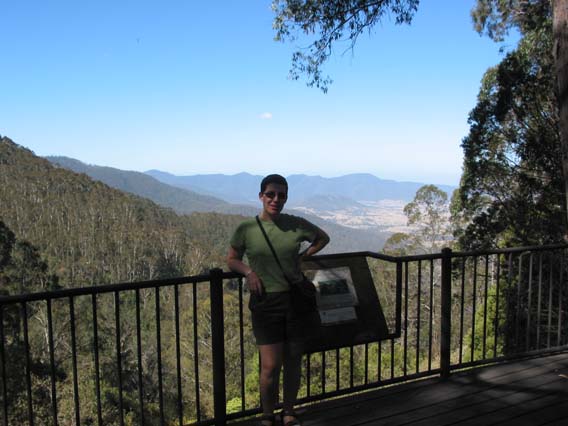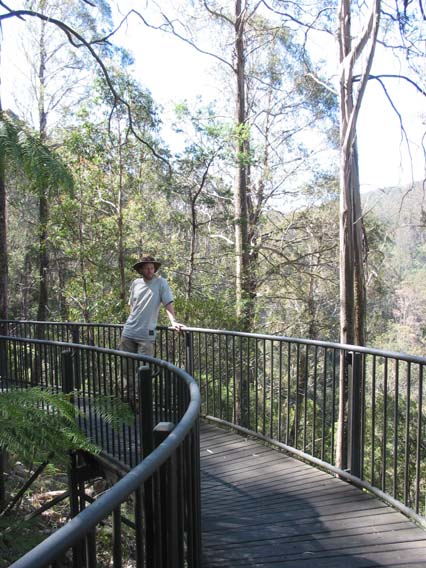 Entry to the National Museum. You my be able to see Murray and I under the arch.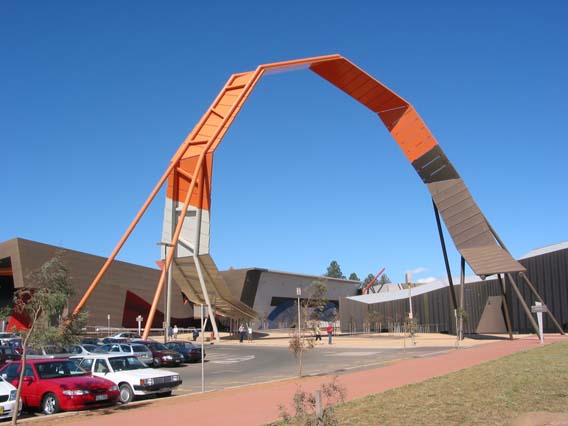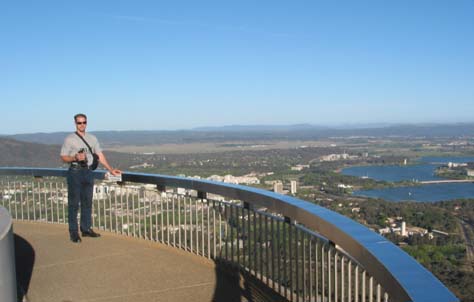 Telstra tower view of Canberra. 360 degree view of Canberra below.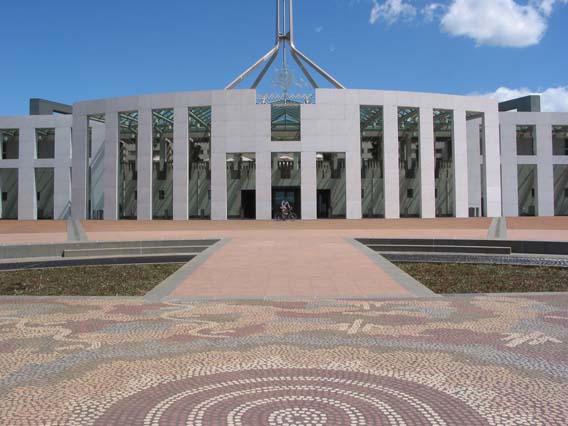 Allister and I cycled up to the front doors of parliament house.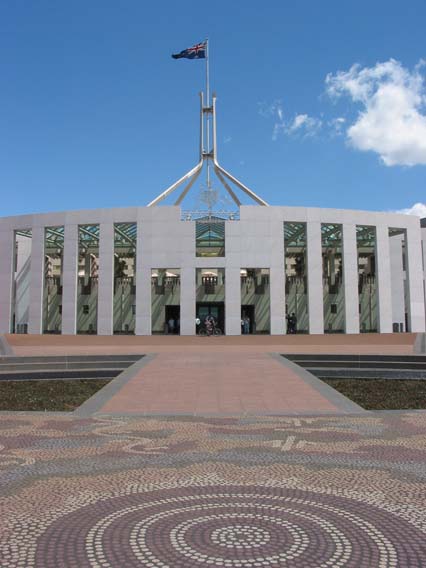 Don't I look excited!!!