Stayed at the Pacific Sands Caravan Park in Nambucca Heads for two nights from the 2/11/2002 - 4/11/2002.

Cycling in the forest next to our camp in Nambucca Heads.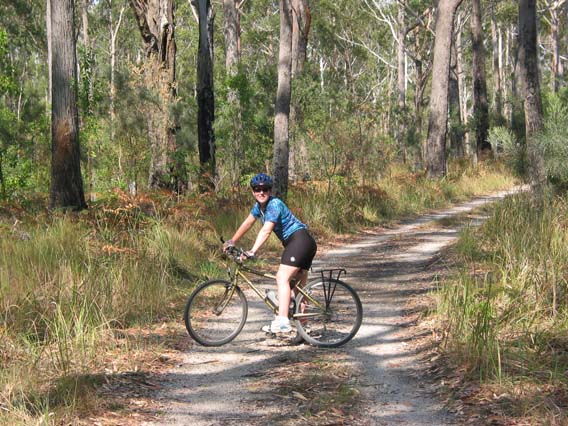 In the middle of nowhere on our cycle we came across this trolley. It would have to win the trolley in the middle of nowhere competition.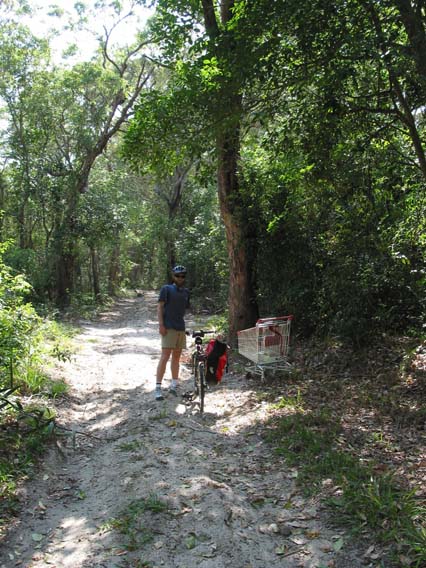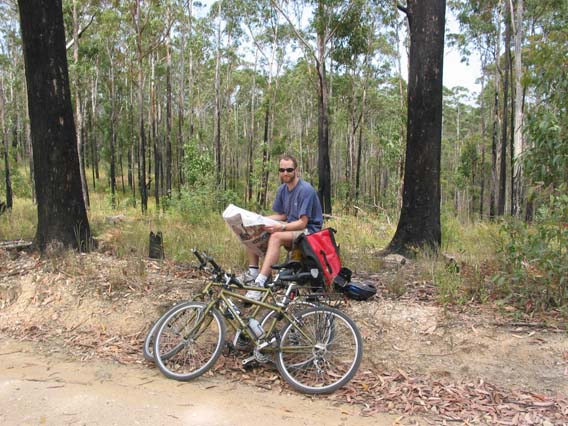 Nambucca has the most amazing mosaic at the bus stop in town. So we did the touristy thing.