For our fifth wedding anniversary we stayed at Hinchinbrook National Park Resort for four nights from the 3/12/2002 - 8/12/2002. Hinchinbrook is 50 minutes by ferry off the coast of Cardwell and is the largest rainforest national park island in the world.

Orchid beach was out the front door of our cabin.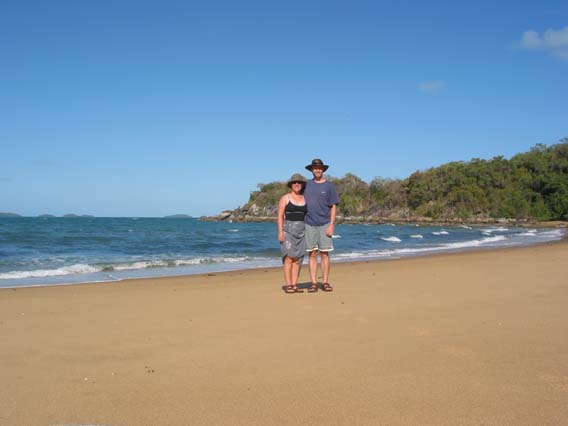 Allister on Orchid beach.
Orchid beach from the lookout.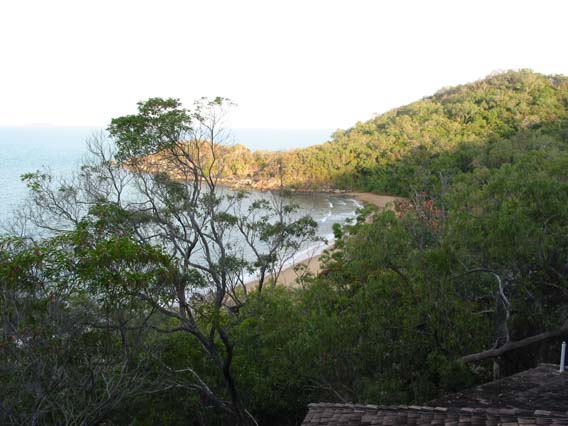 Rock art at turtle bay. The rock art is in the cave behind Allister.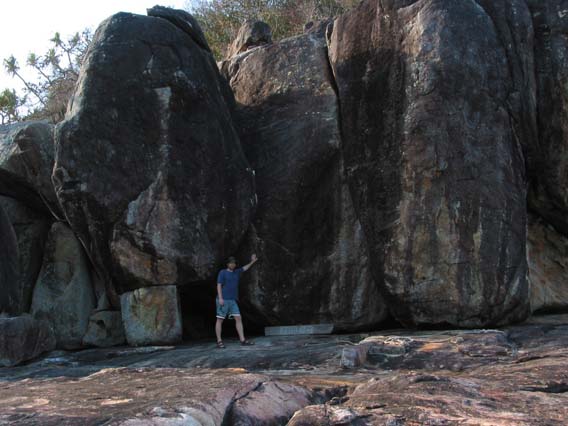 Day walk across the north east tip of the island.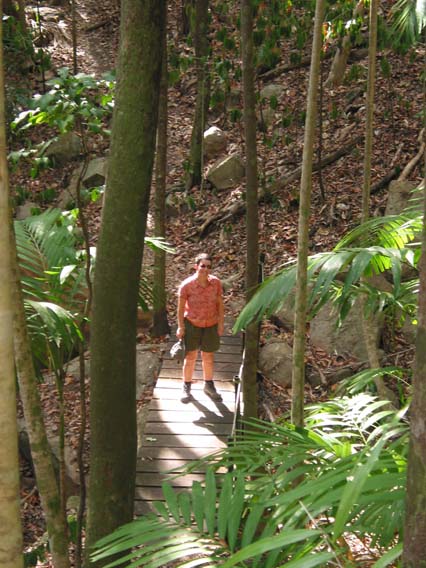 Fishing off the jetty. After persuading Allister to fish he proceeded to catch a red emperor and a mangrove jack.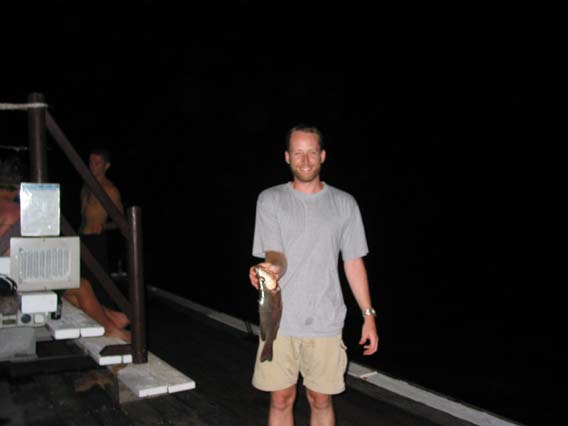 He would not gut them and clean them so that job was left to me. Luck I am good with a knife.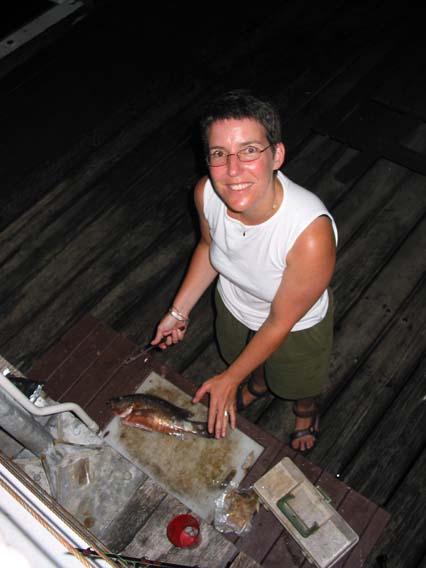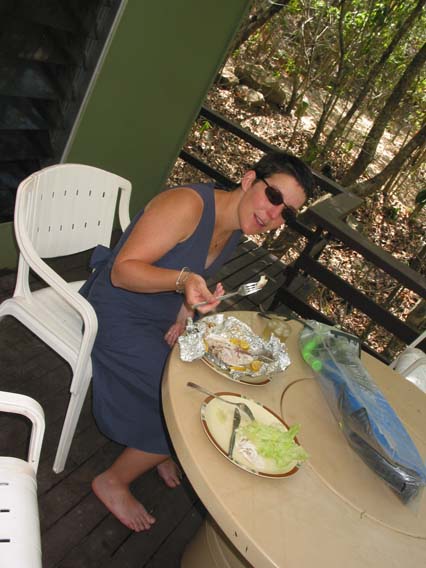 Sun set from the jetty.